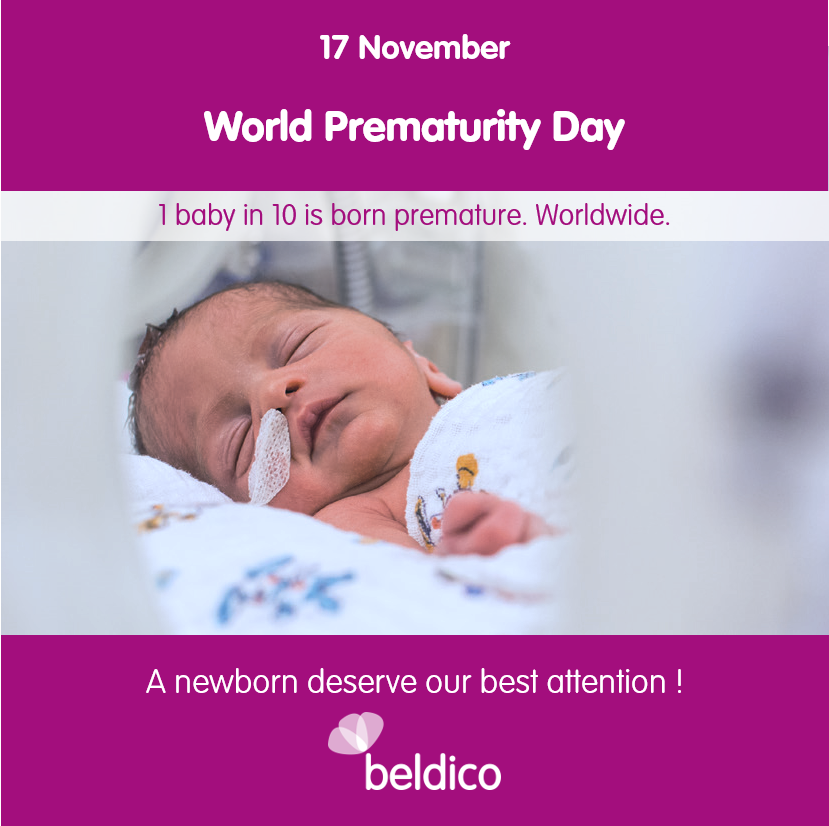 Nov 17, support the World Prematurity Day
Do you know that, for 140 million birth per year, 15 million babies are born prematurely ? And for half of the cases of prematurity, the cause is unknown! So, premature birth can happen to anyone.
These newborns immediately need medical care to support the complete maturation of notably their cardiac, respiratory and digestive functions. Therefore, they are hospitalized in Neonatology service from their first hour of life to give them the best chance to survive and thrive.
Thus, it is necessary that each actor is mobilized to ensure the best start in the lives of premature babies, bringing the highest quality of care for each child, at any moment, anywhere in the world.
Beldico, as each division of Médipréma group, is committed to its daily work, particularly through innovation and the design of medical devices for the medical care of premature infants by Neonatology services.
All teams of the group work together to offer the best technology to the newborns, through a wide range of devices : closed incubators, radiant tables, transport modules, heating ramps, phototherapy devices, cradles, respirators and monitors, feeding bottles for single use, teats and breast shields ...
A newborn deserves our best attention!